Monday, 28. February 2011 1:55
I got to meet her. In person. For at least 14 seconds. In that fourteen seconds I chose to talk with her about chin fat. She probably wants to be my best friend now. She probably can't stop thinking about that woman in St. Louis who was just so charming. Maybe some day in the future I'll be able to attend another book signing and get a do over.
Until then, I just want to share the top ten reasons I think Ree Drummond hung the moon.
10. Her teeth and dimples are the cutest.
09. She is my sister in excessive perspiration.
08. Her food is yummy.
07. Her blog is funny.
06. Her book is impossible to put down.
05. Her ideas are inspiring.
04. Her photos are beautiful.
03. She frequently uses the phrase, "Help Me Rhonda".
02. She's so down to earth.
01. Her top two fans are, how should I say it? Well, stunning.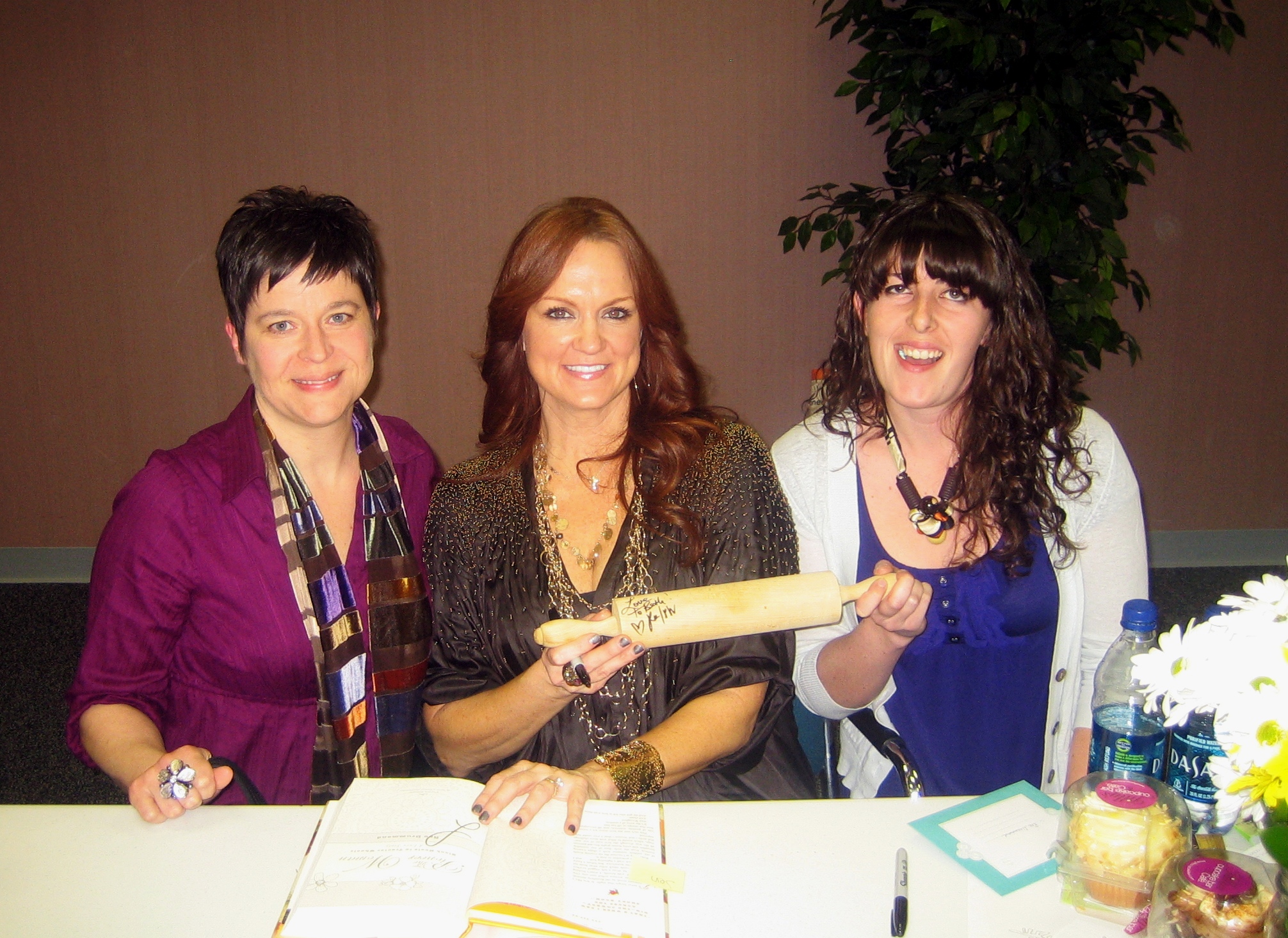 If you haven't heard of her, you simply must now. My friend April introduced me to her blog in June and I've been a huge fan ever since. The Pioneer Woman.
Category:celebrate, conversations | Comments (1) | Author: karacter