I've been treating my blog, well, like a red-headed stepchild. The truth is, I have been having an affair. A full-blown, throw caution to the wind, ignore all responsibilities, giddy, sick to my stomach, mind-reeling, love affair. With crafting. I've had little time for anything else and it's been glorious. It feels fabulous to make things again. Not only are handmade gifts meaningful, they can often be made for a fraction of the cost of store-bought gifts. Everyone wins.
These are my latest no-sew applique projects. I'm starting to collect fabric because it's all about inventory.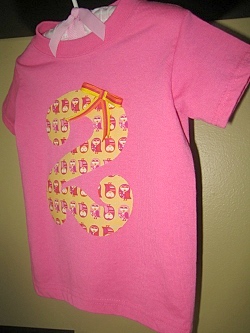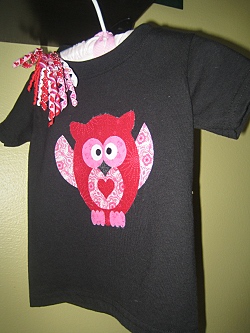 Here are some blocks made from scrapbooking paper and then Mod Podged to painted plain blocks found at Mecca Hobby Lobby.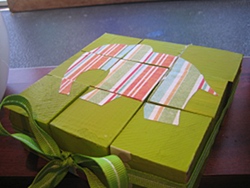 Also at Hobby Lobby, I found 2″ canvases. These are so great for teacher gifts (shown). When I redo Ellie's room (after I complete my re-purposed, dyed, white tshirt, shag rug project), I plan to paint or decorate these canvases with images of her favorite insects. What three-and-a-half-year-old girl shouldn't want a room full of bugs? The ideas are reeling and I can't wait to get started.